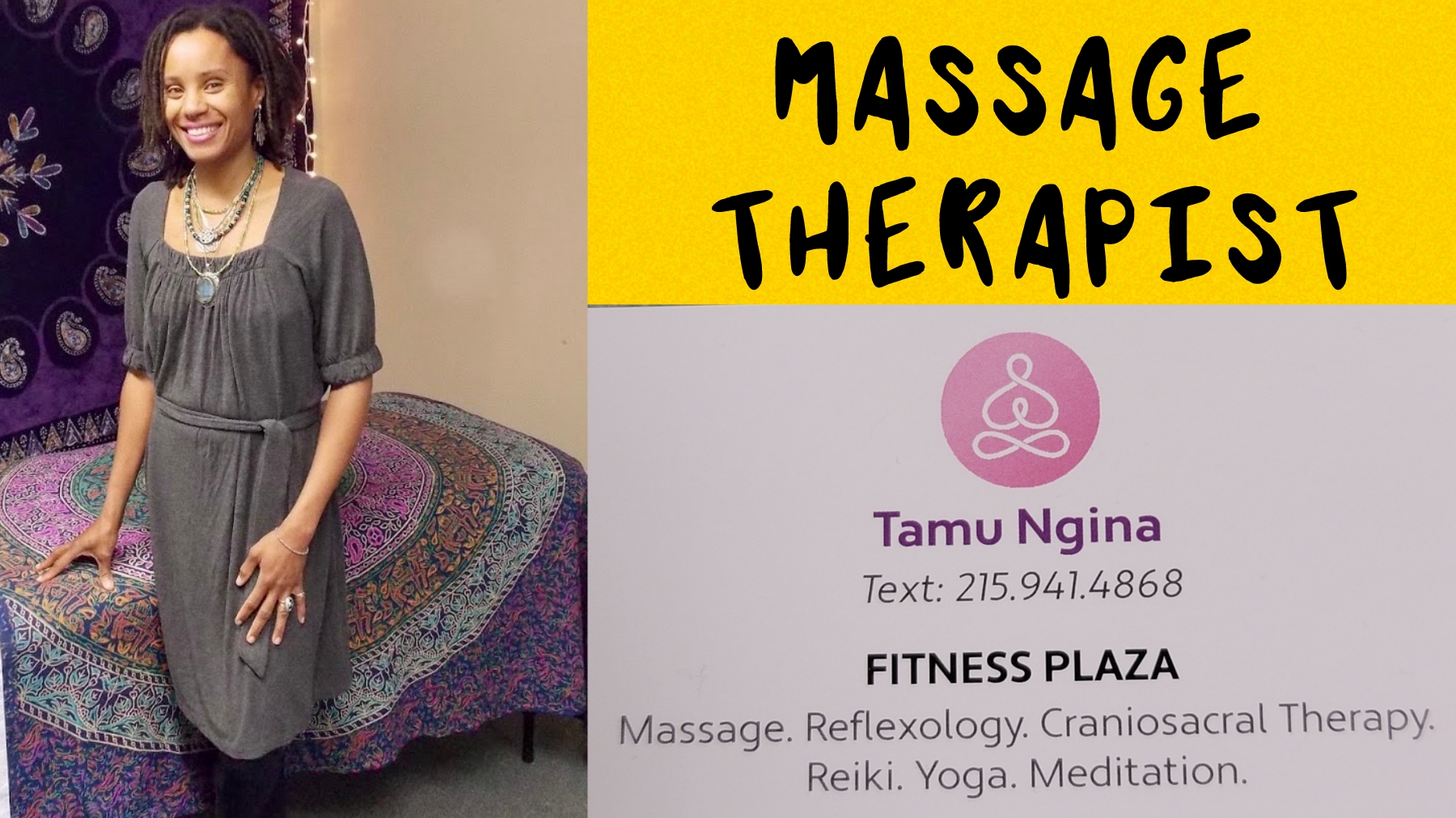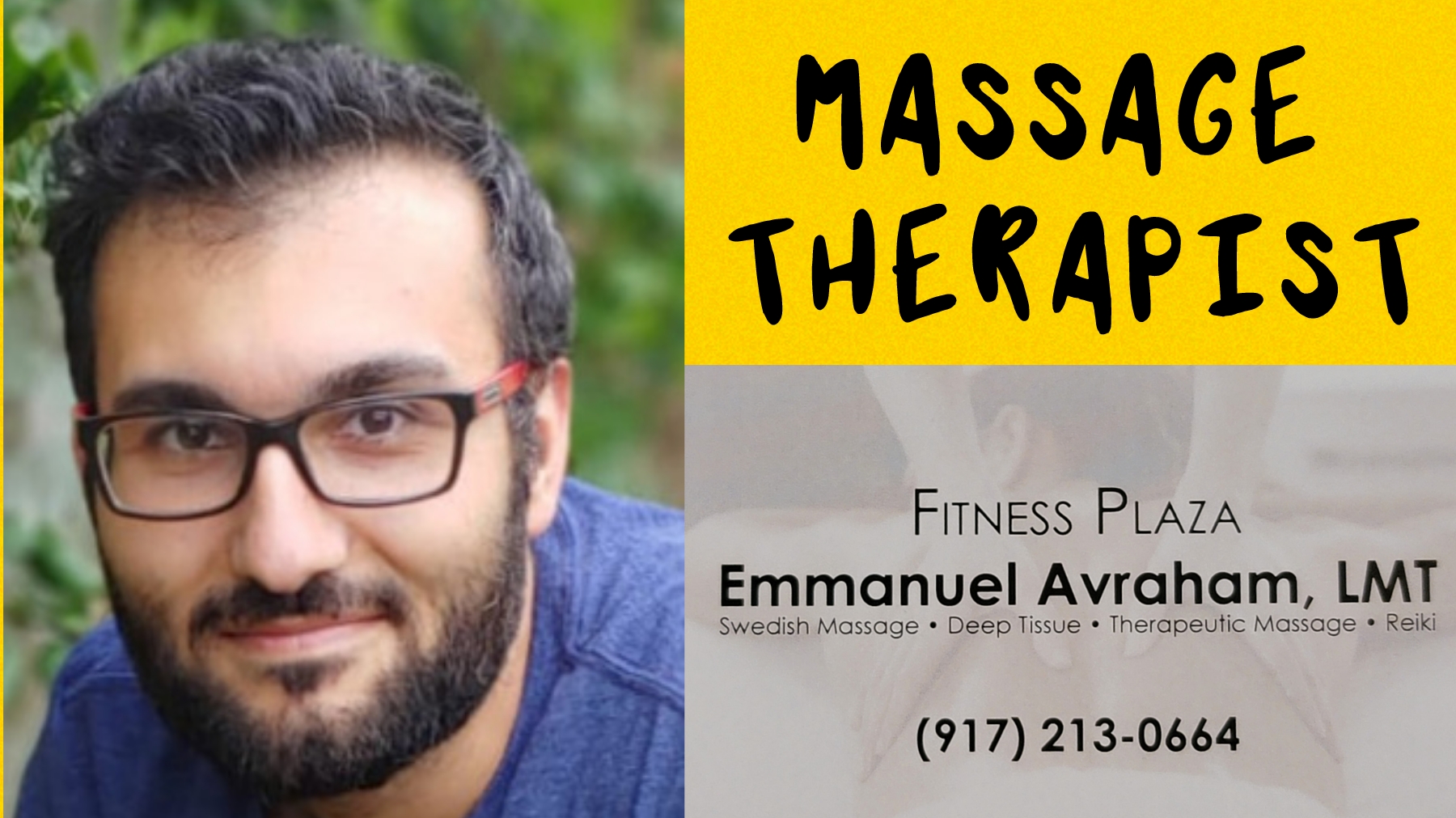 Massage does more than make you feel good. Originally developed as a medical treatment, massage has a wide range of benefits. Massage therapy services provided are:
Full-body massage
Therapeutic deep-muscle massage
Localized area massage such as foot, hand, arm, and leg massage.
The Fitness Plaza's certified practitioners will always properly drape you with a sheet or towel throughout the session.
Tamu Ngina, LMT
A trained professional Reflexologist, a certified and licensed Massage Therapist. She is a professional member of Reflexology Association of America and a professional member of Association of Bodywork and Massage Professionals.
Assisting clients with natural healing and relaxation has been her professional passion since 2007. She offers Deep tissue and Swedish massage, Foot and Hand Reflexology, and Craniosacral therapy.
Diplomas & Certifications:
Reiki & Meditation Teacher 2007
Therapeutic Reflexology Diploma 2008
Massage Therapy Diploma 2010
Craniosacral Therapy 2017
Professional Life Coach 2019
Certified Yoga Teacher 2020
Certified Meditation Teacher 2021
Tamu Ngina's motto is, "Love your feet and your body will love you."
You may text 215.941.4868 please leave your full name and cell phone number to schedule your session at Fitness Plaza.
Emmanuel Avraham, LMT
In my early twenties I became interested in alternative healing and healthier living which awoke a passion to help others achieve a more balanced and natural life. I pursued these interests by attending New York College of Health Professions graduating with a Degree in Massage Therapy in 2012. As soon as I was licensed in the State of New York I started working in a Physical Therapy office doing Medical Massage, working with many different muscular dysfunctions such as TMJ, Frozen Shoulder Syndrome, Rotator Cuff Tears, Tennis Elbow, Golfers Elbow, Fibromyalgia, Chronic Pain, Sciatica, Post-Op Recovery and Arthritis. Later I joined a Chiropractic office where I gained experience in Trigger Point Therapy, focusing on relieving Tension Headaches and Tight Muscles. Through continued study and personal experience of massage and bodywork I felt I could offer more to my clients which lead me to start my own practice.
In 2015 I opened up my Massage Therapy Practice in the heart of Chelsea, Manhattan. I focused on using everything that I have learned to help my clients minimize their pain and discomfort, easing the tension of living a high stress busy lifestyle. In the summer iof 2018 my family and I settled in Allentown Pennsylvania. Since moving to Allentown I have added Reiki to my list of Modalities. I incorporate all different modalities that I have learned over the years to help my clients relax and achieve a healthier pain free life!
Call Emmaunuel  to schedule an appointment at 917-213-0664
Gift Certificates are available.