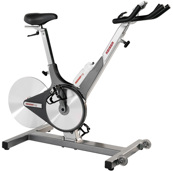 Low–impact cycling classes are perfect for men and women looking for a challenging and exciting workout.
Fitness Plaza members at all levels of fitness and experience can participate in any class. Classes combine:
Endurance training
Interval training
Hill climbing
Participants should have a full water bottle and be ready to ride when the class is scheduled to begin. First time participants may wish to arrive early to consult with instructor to receive instructions on bike set-up. Classes utilize the revolutionary Keiser M3 bike.
Guest or Non-Member Price:
10 visit club punch card which includes all classes-$80
Please see a front desk staff member if you have questions.